Polyethylene Hip Resurfacing Using Highly Cross-linked Polyethylene: Worth a 2nd Look
Hip resurfacing is an option to consider when treating younger, more active patients. Advantages over total hip arthroplasty include a more normal gait and a lower incidence of thigh pain…
Continue Reading Story »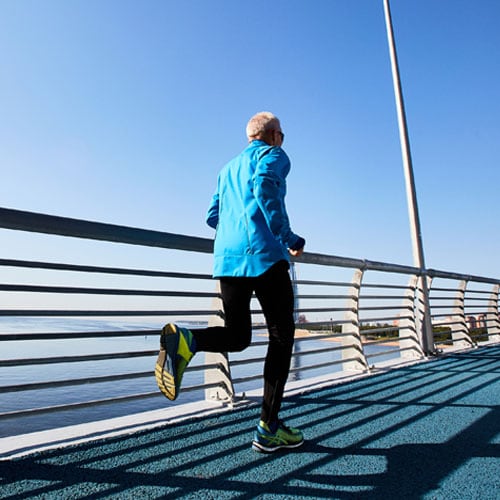 Dr. Pritchett gives to interview for Orthopaedics Today on November 16, 2020
Knee stability drives prosthesis design, surgical technique for Primary Knee Replacement…
Dr. Dee Thornell - Alaska Vet Receives Polyethylene Hip Resurfacing
A former Midwesterner, Dee Thornell moved to Alaska more than 25 years ago to pursue her life's mission: to care for wild and domestic animals of America's largest state. She now owns and operates Animal House, the most sophisticated veterinary hospital in Fairbanks, Alaska. The television show Animal Planet documented her single-minded dedication to care for creatures like bald eagles, owls, chinchillas, beavers, iguanas, ox, moose and bears. It often requires her to leave the high-tech luxuries of her clinic and travel to remote villages by plane, four-wheelers, and even a horse and carriage. Once there, she relies on bare necessities to get the job done, while also dealing with subzero temperatures and days without daylight…
Basketball Player Receives Hip Resurfacing
Patients considering surgery ask: What are the functional limits of hip resurfacing? We let them know there are no built in limitations. Patients are allowed to pursue all activities and their dreams without fear of failure of increased implant wear.
A Physician's Thoughts and Tips for Patients Needing Hip Replacement Surgery
Dr. James Pritchett, a board-certified orthopedic surgeon with the Swedish Orthopedic Institute, talks about hip replacement surgery and treatment options. He walks you through standard hip replacement procedure and discusses the difference between metal and ceramic implants. He also talks about the importance of a patient feeling like they've been heard by their surgeon -- that their symptoms have been listened to so that their operation can be tailored to them.
Cross Linked Polyethylene Hip Resurfacing
Dr. Pritchett describes and demonstrates a polyethylene hip socket for hip resurfacing.
Total Hip Resurfacing
Dr. Pritchett describes the goals, expectations, outcomes and types of materials used for hip resurfacing. Dr. Pritchett demonstrates the extreme resistance to breakage and durability of the new ceramic materials used for total hip resurfacing.
Surgeon Receives Resurfacing
Dr. Pritchett has performed more than 100 hip resurfacing procedures for physicians.
Among the successful outcomes are several orthopedic surgeons who selected resurfacing for their arthritic hip even if they had not acquired to skill for resurfacing for their own patients.
Knee Prostheses
Total knee replacement (TKR) using any of the available knee prostheses is a reliable pro- cedure for the relief of pain and to increase function in patients with arthritis. Patients may have preferences as to the type of knee prosthe- sis which they receive and surgeons certainly have preferences…
Interview with Dr. Pritchett at the BHR Symposium